HOME

>
Welcome message for international students and young people
Welcome message for international students and young people
Welcome to Severe Storm and Atmospheric Environment!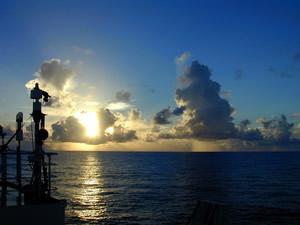 Our research section is not only one of the sections in Disaster Prevention Research Institute but also belongs to the Atmospheric Science Group at Division of Earth and Planetary Sciences, Graduate School of Science. Because of our dual aspects, the research topics in our section cover areas in applied meteorology related to the prevention and mitigation of meteorological disasters and also those in fundamental sciences for understanding the atmospheric processes and physics. Therefore, some students are interested in topics that are closely related to disaster prevention and mitigation, and other students are exploring fundamental atmospheric processes from a purely scientific point of view. The approaches of their researches have also a wide variety: analysis of differential equations, computational coding, numerical experiments and simulations, processing a large dataset, field observations, etc. Take a look at the titles of the master and doctor dissertations by our graduates, and you will find the wide variety of topics dealt in our research section.
We warmly welcome to our section for conducting graduate research on atmospheric sciences in order to cope with meteorological disasters.
If you are interested in being a member of our section, you need to become a graduate student in Graduate School of Science, Kyoto University. Please look at the following web sites for details.